Chevrolet Cars & EVs in Seaside, CA
You could drive away in the car of your dreams at Premier Chevrolet of Seaside. We specialize in finding a vehicle that perfectly fits you and your lifestyle. From cars to SUVs and EVs, we have the best selection of new Chevrolet vehicles in the Seaside, Monterey, and Salinas areas. Stop by and see for yourself.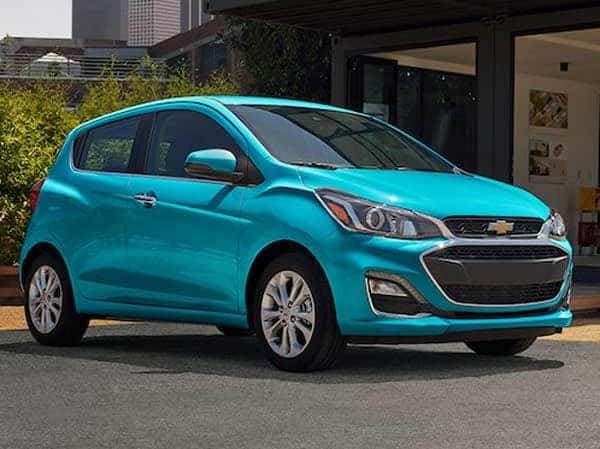 2022 Spark
You've never seen a bite-sized hatchback quite like the Chevrolet Spark. This car was made to be the most fuel-efficient vehicle of its kind, getting 30 mpg in the city and 38 mpg on the highway. The Spark also comes in many fun colors to keep up with your personality.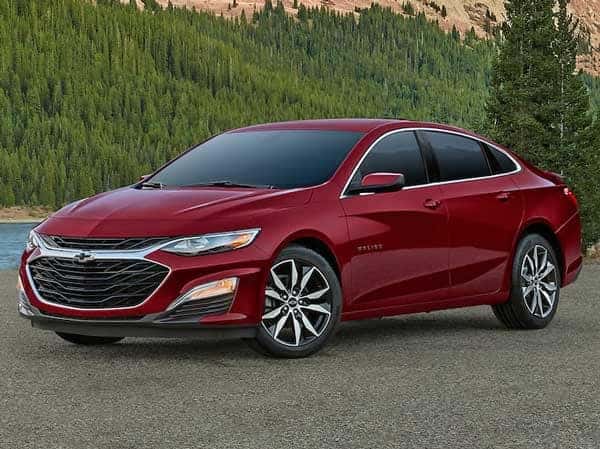 2023 Malibu
The Chevy Malibu has been a favorite of drivers for years, and it's easy to see why. This midsize sedan has a roomy cabin, a gentle ride, and user-friendly technology. Customize the Chevy Malibu to fit you and your needs with available Apple CarPlay, and much more. There's a reason the Chevy Malibu has been a favorite around the world.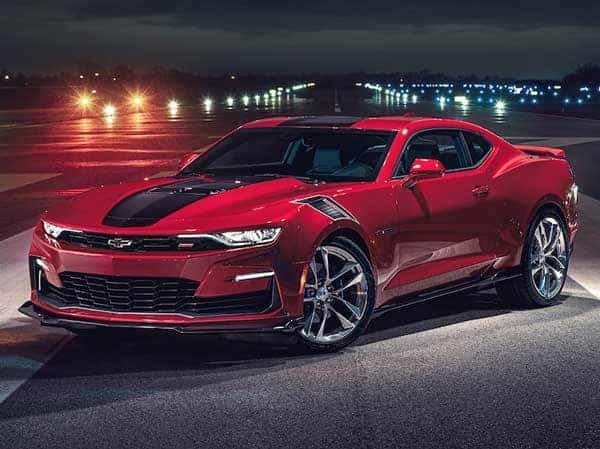 2023 Camaro
Nothing says American quite like the Chevrolet Camaro. This isn't just a sports car; it is an all-powerful vehicle ready to take on the road and the track. With a wide range of trims and powertrains, like the V-6 and V-8 paired with an eight-speed automatic transmission, there's a Camaro out there for everyone.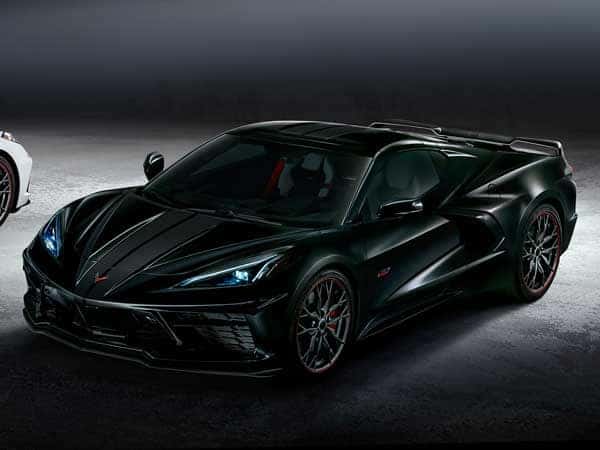 2023 Corvette
Powered by a 6.2-liter LT2 V-8, the Camaro may have met its match. The Corvette Stingray is a force to be reckoned with. This masterpiece can rocket a quarter mile in just 11.2 seconds with its available 495 horsepower engine that's paired with an eight-speed dual-clutch automatic transmission, sending power to the rear wheels.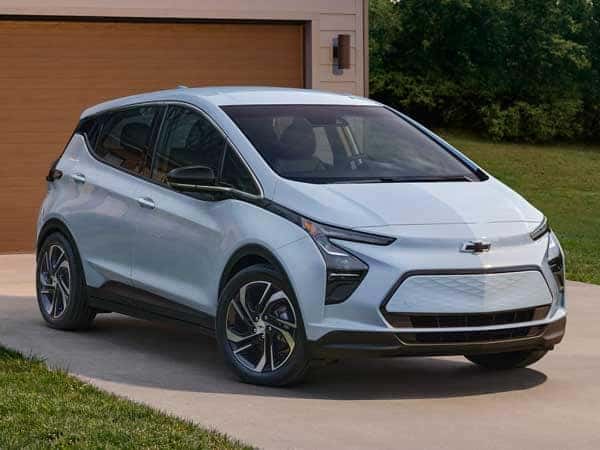 2023 Bolt EV
The Bolt EV is a uniquely styled all-electric hatchback. With its 65-kWh lithium-ion battery, the Chevy Bolt EV gets a range of 259 miles when fully charged. This all-electric vehicle has more than enough tech in the interior, with a 360-degree camera system and a 10.2-inch touchscreen display.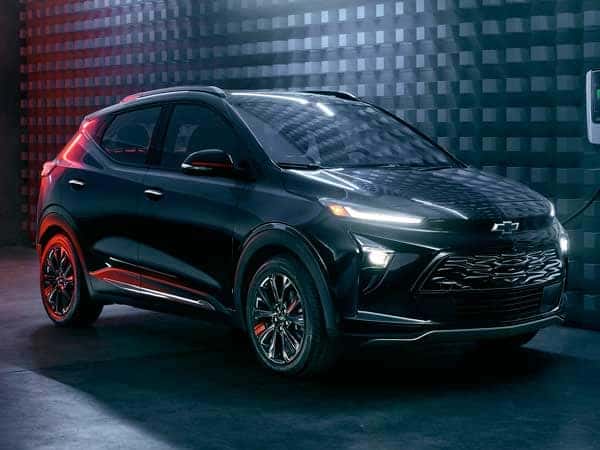 2023 Bolt EUV
Are you looking for an electric vehicle and an SUV? Then the Chevrolet Bolt EUV is the perfect fit for you. Along with being an all-electric vehicle, the Bolt EUV has more room in the interior for passengers and cargo as well as semi-autonomous highway driving tech.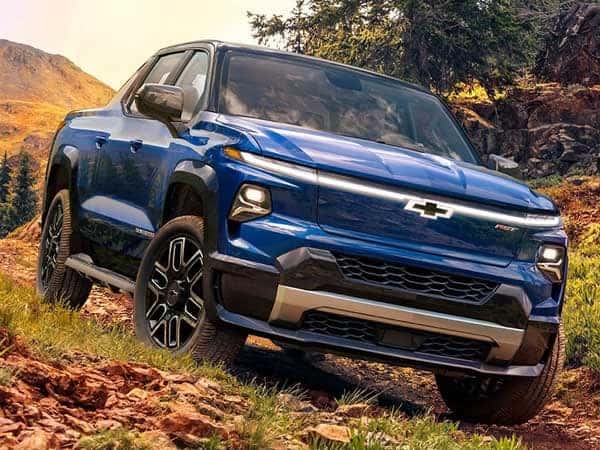 Silverado EV
The Silverado EV isn't just any truck, it's a completely new product with tons of clever features. This Chevrolet truck has an electric platform, making the Silverado EV's cabin much bigger than the gas-powered Silverado. Just because it's an all-electric truck doesn't mean it can't tow. This unique truck is able to tow up to 10,000 pounds.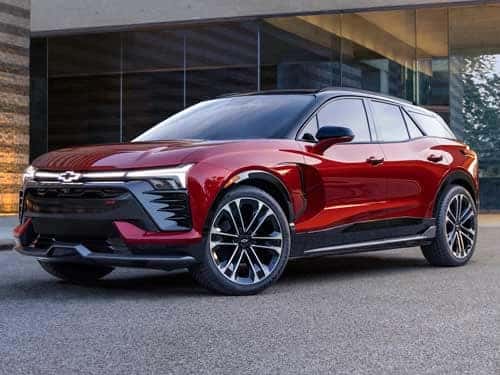 Blazer EV
Chevrolet introduces an all-electric version of the beloved midsize Blazer SUV. The electric model of the Blazer is stylish from the inside out with a two-tone interior and a wheelbase 9.1 inches longer than the gas-powered Blazer. You won't be disappointed by the tech-heavy Blazer EV.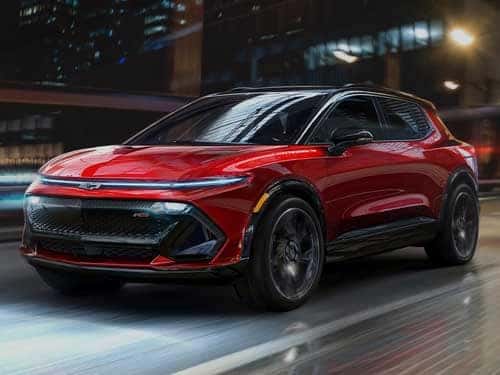 Equinox EV
The ambitiously redesigned Equinox gets an EV powertrain utilizing GM's new Ultium platform for its electric vehicles. The Equinox EV is estimated to get up to 300 miles worth of range when fully charged and will be a head turner to SUV lovers everywhere.
Find out which Chevrolet electric vehicle or car is perfect for you at Premier Chevrolet of Seaside.